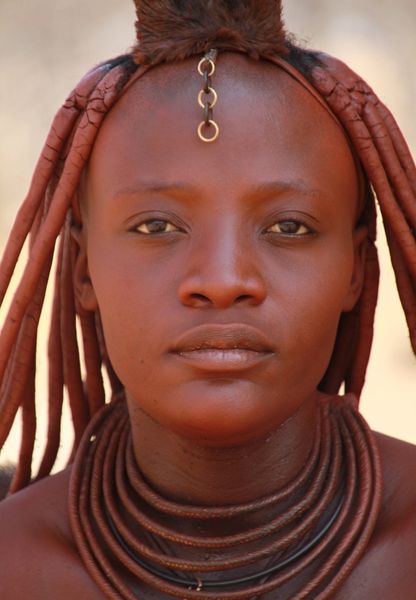 Johannesburg, South Africa: Africa Day, designated by the African Union as an annual celebration of the continent's unity, falls on 25th May each year. Celebrations to mark the day occur across the globe: in some African states, it is a designated national holiday, while diverse cities – such as New York, Dublin, London and Washington – academic gatherings and cultural showcases mark the day. Africa Day 2013 is an especially important celebration: it marks the 50th anniversary of Africa Day and African Unity. This will offer an important opportunity to reflect on the progress and transformation that has taken place across the African continent, as well as the issues that continue to hider development, such as security, hunger and inequality.
Tropics Magazine, the first bi-lingual (English/French) digital magazine that serves a world-wide community is launching its World Africa Day Campaign 2013. The main goal of this online campaign is to celebrate the diversity and the excellence in each culture of the world. Every year, Tropics Magazine engages in various interviews and online celebrations in order to educate the public about Africa Day. This year, the magazine has recruited Ambassadors from Africa, Europe, America and Asia who are now the proud advocates of the African continent. These children and friends of Africa have expressed their most important thoughts about Africa to celebrate their roots, their heritage and their work regardless of their skin color and social status. Each Ambassador has dedicated few minutes of their precious time to say, in their own language, how they celebrate Africa on a daily basis and what Africa means to them.
Tropics Magazine is pleased to reveal its seventeen (17) Ambassadors for the World Africa Day 2013 Campaign. Proud Ambassadors for this year are: Jennifer SU (Summit TV/Sky News Anchor, Radio Presenter & Corporate MC); Jonathan BOYNTON-LEE (Director, Writer, Actor, Philanthropist & Top Billing Presenter); Carol RALEFETA (Radio Show Host, Writer, MC & Make-up Artist); Vanessa AGYEMANG (Furniture Designer, Top Model of Colour & People's Choice TMC Season 7); Monde MSUTWANA (Singer, Songwriter, Actor & MC); Viola TEBAH (Accountant & Professional Model); Rosemary CHILESHE (Virgin Media Pioneer, 5-time Award(s) Winner, Miss World 2004, Miss Universe & Entrepreneur); Nallah B. SANGARE (Make-up Artist); Joelle EDEDEGHE NDONG (Journalist, Redactor, Reporter & Host); Amber van SCHENDEL (Professional Photographer); Christina GOH (Musician & Songwriter); Maya SHANE (Songwriter, Compositor & Singer); Chantal EPEE (President of the NGO Afrodiaspor'Arts-Expressions of Black Cultures & Writer); Pape SAMB (Phelps Stokes President & CEO); Cynthia ANDUHTABE (Fashion, Music & Celebrity PR Girl); Christiana YOUNGE (Metriz Jewelry Founder) and Vénicia GUINOT (Tropics Magazine Editor-in-Chief & Founder).
Through this online campaign, each Ambassador is presenting a great opportunity to everyone to get involved and celebrate the diversity of Africa. Volunteer by sharing the 17 official videos on social media this May 25th and spread the tropical vibes about Africa.
Make sure to follow Tropics Magazine on Twitter https://twitter.com/tropicsmagazine (Hash tags: #TropicsAfricaDay or #IBelieveInAfrica) and on Facebook http://www.facebook.com/TropicsMagazineWorld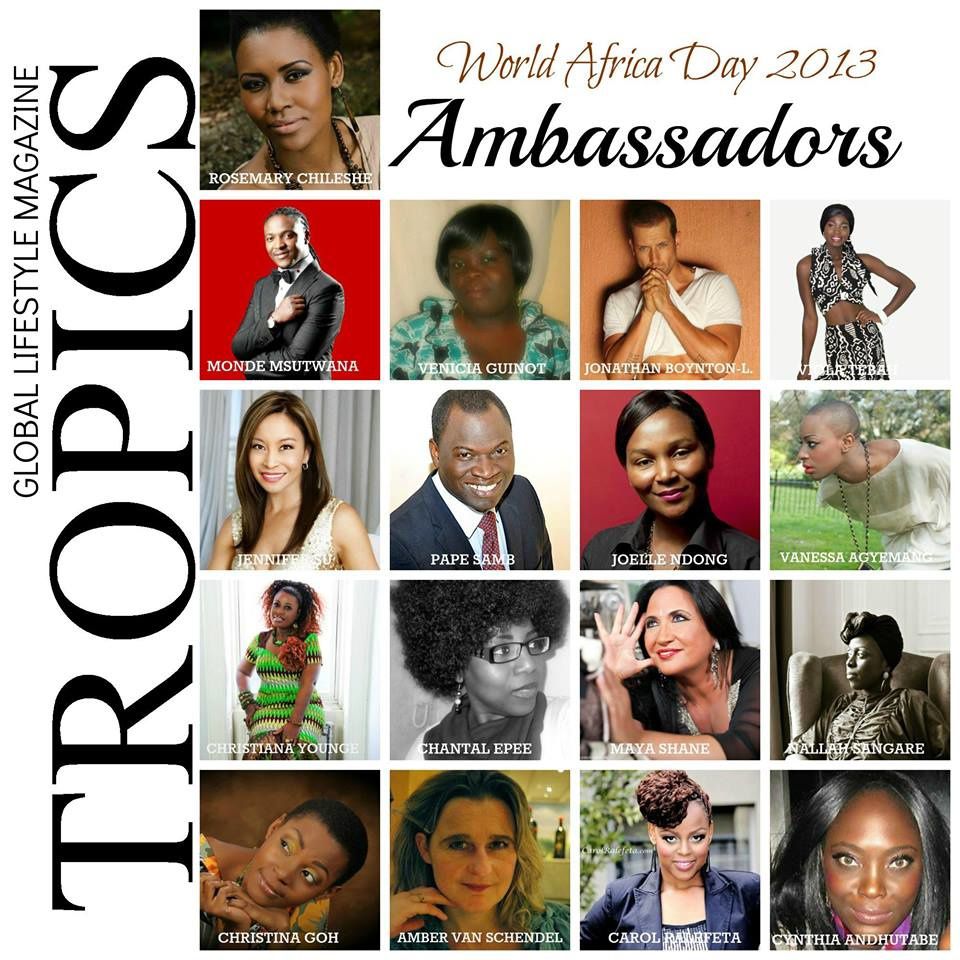 To be informed of the latest articles, subscribe: