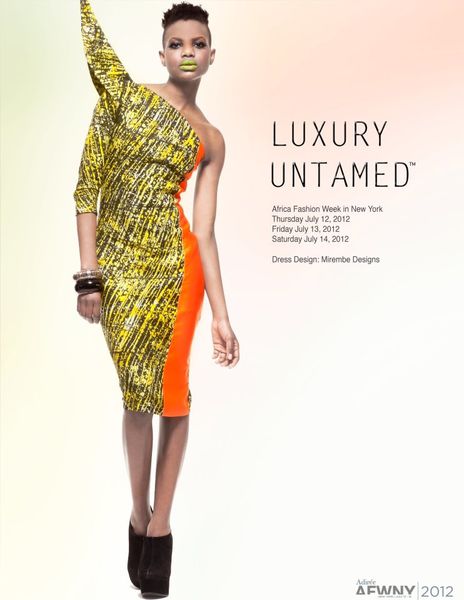 What: Africa Fashion Week (AFWNY) 2012 designer video release:
Who: Adirée, producer of AFWNY showcases luxury and mass African-owned fashion brands through runway shows, exhibitions- and now videos. AFWNY includes runway shows hosting 21+ designers from various countries in Africa and those of the African Diaspora, exhibitions, and industry networking events. Representing various countries in Africa, many designers from Africa creatively highlight personal culture within their designs-with or without the use of African prints.

Why: In anticipation of AFWNY 2013 (July 15 -20), every month beginning March 2013, Adirée releases individual designer videos from 2012's showcase of Africa Fashion Week in New York.

When: AFWNY 2013 Runway Shows are on July 18th, 19th, 20th 2013
Where: New York Financial District at 41 Broad Street, New York, NY 10004
Contact: Stacy at pr@adiree.com
Please, go to www.afwny.com or www.adiree.com and
sign up for our newsletter, located on the right side of either home page
to receive updates. To view previous designer videos, visit our Youtube profile.
To be informed of the latest articles, subscribe: