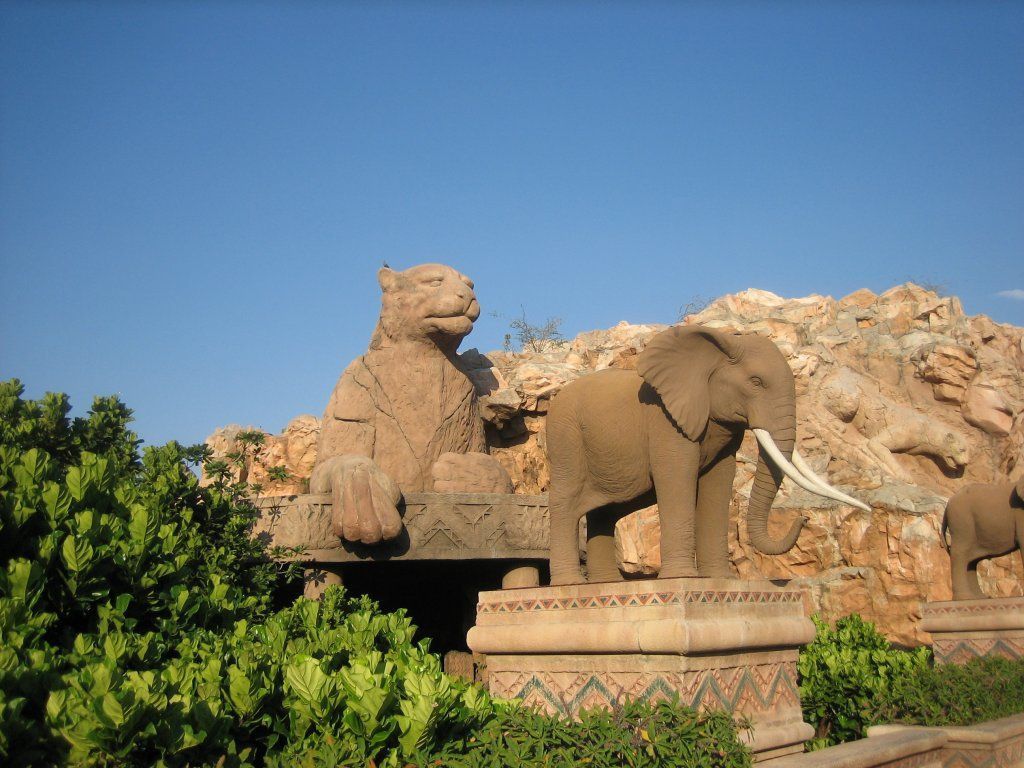 The fabulous SunCity resort complex captivates visitors with its combination of golf, game-viewing and gambling as well as world-class hotels. Formerly the gambling mecca of South Africa, Suncity still attracts those who wish to gamble but also those who want to relax.
Sun City in South Africa offers everything and more and it has become a haven for holidaymakers to South Africa.

Golf Activities
Sun City, South Africa, is not only an ideal family vacation spot, but one of the country's premier golfing destinations.
There are 2 world-class 18-hole golf courses at Sun City – The Gary Player Golf Course and The Lost City Golf Course – both designed by South Africa's golfing pro Gary Player. The courses have been skillfully designed with multiple tees to provide a challenging round to every level of golfer and providing a test for every club in the bag.
The Suncity golf courses in South Africa are just as spectacular as the rest of the Suncity Resort, with both courses offering the best golf facilities in Africa.
The Valley of the Waves at Sun City
At the heart of the magical Lost City at the Sun City resort, lies the Valley of The Waves - one of the most advanced water parks in the world.
The Valley of the Waves is dominated by the Roaring Lagoon, a large mechanically-generated wave pool, fringed by a sandy, palm-lined beach. Bobbing wave cycles are separated by thrilling 1.8m waves generated every 90 seconds.
Adding to the non-stop fun, there are 5 exciting flume rides. The aptly named Temple of Courage plummets swimmers down a 17 metre shoot that passes beneath a bridge and ends in a small pool. The Tarantula and Scorpion rides are both body slides, while the Mamba and Viper require large inflatable tubes. The Lazy River is far more sedate and has swimmers gliding along gently on inflatable tubes.
For smaller children, the sparkling pool with central rock feature, slides and spouting water features is ideal.
The Royal Bath swimming pool, adjacent to the Royal Arena amphitheatre, is surrounded by towering ruins and thick jungle foliage. The domed Observatory Bar on the deck nearby offers exciting cocktails and refreshing drinks.
Surrounding the Valley of the Waves, the Botanical Gardens hide a number of unique experiences, including the Sway Bridge, secret adventure paths and the Hidden Cave Falls.
The elephant-lined Bridge of Time and it's massive wooden doors links the Valley of the Waves to the Entertainment Center. A mock-volcano errupts regularly, complete with lights, smoke and a simulated earthquake.
As an overnight visitor, the Suncity Resort offers free access to the Valley of the Waves. This amazing feature of the Suncity Resort also offers a food court with tasty fast foods for those having too much fun to stop!
To be informed of the latest articles, subscribe: